Boise Motor Vehicle Accident Attorney
Boise Car Accident Lawyer – Meyer Injury Lawyers
At Meyer Injury Lawyers, we understand the physical, emotional, and financial toll a car accident can have on your life. Based in Boise, Idaho, our firm specializes in assisting those who have suffered injuries in car accidents due to someone else's negligence. Our dedicated team of car accident attorneys brings a combination of compassion, experience, and a winning track record to help you navigate the complexities of car accident claims.
How a Boise Car Accident Lawyer Can Help You
Being involved in a car accident can be a traumatic and overwhelming experience, especially when it comes to dealing with the aftermath. This is where a Boise car accident lawyer can be invaluable. At Meyer Injury Lawyers, we specialize in helping accident victims navigate the legal maze and secure the compensation they deserve.
If you have been involved in a car accident in Boise, securing fair compensation is critical for your recovery and future well-being. At Meyer Injury Lawyers, we focus on ensuring our clients receive the maximum compensation for their injuries and losses.
Comprehensive Compensation Claims
Accurate Damage Assessment: We conduct a thorough evaluation of your case to accurately determine the full extent of your damages, including medical expenses, lost wages, and pain and suffering.
Expert Negotiations: Leveraging our expertise and experience, we negotiate assertively with insurance companies to ensure that your compensation reflects the true value of your claim.
Advocating for Your Rights
Insurance Claim Assistance: We guide you through the complex insurance claim process, handling all the paperwork and communications to avoid any pitfalls that could affect your compensation.
Fighting for Fair Settlements: Our team is dedicated to securing fair settlements that cover all your current and future needs resulting from the accident.
Utilizing Legal Expertise
Legal Analysis: We provide a detailed legal analysis of your case to identify all potential sources of compensation, including liable parties and applicable insurance policies.
Litigation Readiness: If a fair settlement cannot be reached, we are fully prepared to take your case to court to fight for the compensation you deserve.
Specialized Compensation Services
Complex Case Handling: Whether it's a straightforward rear-end collision or a complex multi-vehicle accident, we have the expertise to handle all car accident cases.
Recovery of a Wide Range of Damages: Our goal is to recover a comprehensive range of damages, including medical costs, lost income, property damage, and compensation for emotional distress.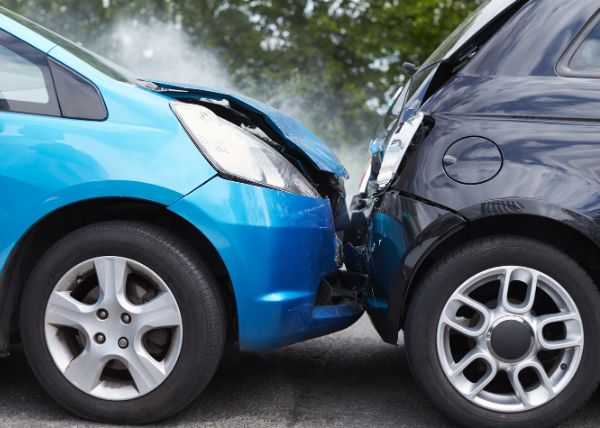 Damages You Can Pursue After a Car Accident
Experiencing a car accident can lead not only to physical and emotional distress but also to significant financial burdens. At Meyer Injury Lawyers, we are committed to helping you understand and pursue the full range of damages you're entitled to. Here's an overview of the types of damages you can claim after a car accident:
Medical Bills
This covers all medical bills and costs, from emergency treatment at the scene to hospital stays, surgeries, medication, physical therapy, and any future medical care related to the accident.
Lost Wages and Earning Capacity
If the accident impacts your ability to work temporarily or permanently, you can claim compensation for lost wages. This also includes loss of future earning capacity if your injuries prevent you from returning to your previous job or working in the same capacity as before.
Property Damage
This includes compensation for repairs or replacement of your vehicle and any other personal property damaged in the accident.
Pain and Suffering
These are non-economic damages and relate to the physical pain and emotional distress you experience as a result of the accident. This can include compensation for ongoing discomfort, mental anguish, loss of enjoyment of life, and the impact on your overall quality of life.
Permanent Disability or Disfigurement
If the accident results in permanent physical disability or disfigurement, you can seek compensation for the long-term impacts on your life.
Punitive Damage
In cases where the at-fault party's actions were particularly reckless or egregious, punitive damages may be awarded to punish the wrongdoer and deter similar behavior in the future.
If the car accident results in a fatality, the deceased's family may pursue damages for wrongful death, which can include funeral and burial expenses, loss of financial support, and loss of companionship.
Out-of-Pocket Expenses
This covers any additional costs incurred due to the accident, such as travel expenses to medical appointments, home care services, and other miscellaneous costs.
Types of Car Accident Cases We Handle at Meyer Injury Lawyers
At Meyer Injury Lawyers, we have extensive experience in handling a wide range of car accident cases. Our expertise covers various scenarios, each with unique challenges and legal intricacies. Below are some of the types of car accident cases we specialize in:
Rear-End Collisions
Often occurring due to sudden stops or inattentive driving, these accidents can result in serious injuries, even at low speeds.
Head-On Collisions
These are among the most dangerous types of accidents, often resulting in severe injuries or fatalities, and typically involve complex liability issues.
T-Bone Accidents
Mainly occurring at intersections, these accidents can cause significant vehicle damage and personal injury, requiring detailed investigation to determine fault.
Hit and Run Accidents
We assist victims in these challenging cases, helping to identify the responsible party and navigating through uninsured motorist claims if necessary.
Drunk Driving Accidents
These cases involve drivers impaired by alcohol or drugs and often include pursuing punitive damages due to the reckless nature of the offense.
Distracted Driving Accidents
In the age of smartphones, distracted driving is a growing cause of accidents, often involving complex evidence gathering to prove the driver's negligence.
Uninsured/Underinsured Motorist Claims
We help clients navigate situations where the at-fault driver lacks sufficient insurance coverage.
Rollover Accidents
These can be particularly dangerous and involve a thorough investigation to determine if driver action, vehicle design, or road conditions played a role.
Accidents involving trucks or other commercial vehicles often entail navigating federal regulations and dealing with corporate legal teams.
Given the vulnerability of motorcyclists, these accidents can result in severe injuries and require an understanding of both traffic laws and motorcycle dynamics.
Pedestrian and Bicycle Accidents
We represent pedestrians and cyclists struck by vehicles, addressing the unique aspects of these cases.
Multi-Vehicle Pile-Ups
These complex accidents involve multiple parties and insurers, requiring skilled negotiation and often extensive litigation.
When a vehicle malfunction contributes to the accident, we can pursue claims against manufacturers or retailers.
Accidents Involving Public Transportation
These cases can involve special legal considerations, especially when government entities are involved.
Each type of accident brings challenges, and our team is equipped to handle them all. We thoroughly investigate each case, work with medical experts, and use our legal expertise to ensure our clients receive the compensation they deserve.
Common Car Accident Injuries
Car accidents can lead to a wide range of physical injuries, some of which may not be immediately apparent. At Meyer Injury Lawyers, we understand the various types of injuries that can occur in car accidents and their long-term effects on your life. Here's an overview of common car accident injuries:
Often resulting from rear-end collisions, whiplash is a common injury involving the sudden movement of the head and neck. This can cause severe neck strain and lasting discomfort.
The impact of a car accident can lead to spinal injuries, herniated discs, and lower back pain, which can have long-term consequences on mobility and quality of life.
Head Injuries
Including concussions and traumatic brain injuries (TBIs), head injuries can range from mild to severe and can have profound impacts on cognitive function and emotional health.
Broken Bones
The force of a car crash can easily break bones, with common fractures occurring in the arms, legs, ribs, and hips.
Internal Injuries
Internal bleeding and damage to internal organs are severe consequences of car accidents, often requiring immediate medical attention.
Cuts and Lacerations
Broken glass and metal can cause significant cuts or lacerations, which may lead to scarring or infection.
Burns
In more severe accidents, especially involving fires or explosions, victims can suffer from burns that may require extensive treatment.
Psychological Trauma
Beyond physical injuries, car accidents can also lead to psychological issues such as anxiety, depression, and post-traumatic stress disorder (PTSD).
Soft Tissue Injuries
Injuries to muscles, tendons, and ligaments, often manifest as sprains, strains, or bruises, can be painful and limit mobility.
Knee Trauma
The sudden impact can cause knee injuries, including ligament damage or patellar fractures.
Shoulder Injuries
The restraint of seat belts, while life-saving, can sometimes cause shoulder injuries in the event of a severe crash.
Wrist and Hand Injuries
Drivers and passengers often sustain injuries to their wrists or hands, either from the impact itself or while bracing for a collision.
Understanding the nature and extent of your injuries is crucial in pursuing a personal injury claim. These injuries can have significant medical, financial, and emotional repercussions, which should be accurately represented in your compensation claim.
Who Can Be Held Liable in a Car Accident?
Understanding liability in a car accident is crucial for securing fair compensation. At Meyer Injury Lawyers, we specialize in identifying all potentially liable parties in a car accident case. Here's a breakdown of who can be held liable:
Other Drivers
This is the most common scenario. A driver can be held liable if their negligence, such as:
speeding
distracted driving
or driving under the influence
caused the accident.
Employers
In cases where a driver acted within the scope of their employment during the accident, their employer may also be held liable. This is often relevant in accidents involving commercial vehicles or company cars.
Vehicle Manufacturers
If a defect in a vehicle contributed to the accident, the manufacturer might be liable. This can include issues with brakes, steering, airbags, or any other parts that should function properly.
Government Entities
Poorly maintained roads, unclear signage, or malfunctioning traffic lights can contribute to accidents. Local or state government entities responsible for road maintenance might be liable in such cases.
Property Owners
If hazardous conditions on private property, such as an obstructed view or poorly designed driveway, contribute to an accident, the property owner could be responsible.
Service and Maintenance Companies
If improper maintenance or vehicle repairs played a role in causing the accident, the service company might be liable.
Bars and Restaurants
Under "dram shop" laws, establishments that serve alcohol to visibly intoxicated patrons who then cause accidents may be held accountable.
Other Entities
Other parties, such as construction companies, public utility companies, or automotive parts manufacturers, can also be liable, depending on the case.
Determining liability in a car accident is often complex, involving multiple parties and intricate legal principles. At Meyer Injury Lawyers, we have the expertise to investigate your case thoroughly, identify all liable parties, and pursue the compensation you deserve.
Why Choose Meyer Injury Lawyers?
Choosing the right legal representation after a car accident is a critical decision. At Meyer Injury Lawyers, we are committed to providing our clients with exceptional legal services. Here's why choosing us can make a significant difference in your case:
Proven Expertise in Car Accident Law: Our accident attorneys specialize in car accident law and are well-versed in the complexities of Idaho's traffic laws and regulations. We bring a wealth of knowledge and expertise to each case.
Client-Centered Approach: At Meyer Injury Lawyers, we prioritize your needs and goals. We understand that each client's situation is unique, and we tailor our legal strategies to suit your specific circumstances and objectives.
Track Record of Success: Our firm has a history of securing favorable client outcomes through settlements or court verdicts. We are dedicated to fighting for the maximum compensation you deserve.
Comprehensive Legal Services: From thorough case evaluation and investigation to aggressive negotiation and courtroom representation, we offer comprehensive legal services to cover every aspect of your car accident claim.
Personalized Attention and Care: We value the attorney-client relationship and ensure that you receive personalized attention and care. Our team keeps you informed and involved at every step of the legal process.
No Win, No Fee Commitment: We operate on a contingency fee basis, which means you pay no legal fees unless we win your case. This approach aligns our success with yours and ensures our commitment to achieving the best possible outcome.
Local Knowledge and Experience: Being a Boise-based firm, we have extensive knowledge of the local legal landscape and a network of resources that can be crucial in building your case.
Access to Resources and Experts: We have access to top-notch resources and experts, including medical professionals, accident reconstructionists, and financial analysts, to help build a compelling case on your behalf.
Empathetic and Supportive Team: Our team understands the emotional and physical challenges of being involved in a car accident. We provide empathetic and supportive legal guidance throughout your case.
Free Initial Consultation: We offer a free initial consultation to discuss your case, answer your questions, and provide you with a clear understanding of your legal options.
Choose Meyer Injury Lawyers – Where Your Recovery is Our Priority
We invite you to contact Meyer Injury Lawyers for a free consultation and discover how we can help you achieve justice and fair compensation in your car accident case.
FAQs
Navigating the aftermath of a car accident can be confusing and overwhelming. At Meyer Injury Lawyers, we've compiled a list of frequently asked questions to help you understand your rights and the legal process in Boise, Idaho.
What Should I Do Immediately After a Car Accident in Boise?
Immediately after a car accident, ensure everyone's safety and call 911. Seek medical attention, even if you don't think you're injured. Document the scene with photos and gather information from other drivers involved. Contacting a personal injury lawyer as soon as possible is also advisable.
How Long Do I Have to File a Car Accident Claim in Idaho?
In Idaho, the statute of limitations for filing a car accident claim is typically two years from the accident date. However, starting the process sooner is essential to ensure all evidence is preserved and to handle any immediate legal issues.
Can I Still Receive Compensation If I Was Partially At Fault?
Yes, Idaho follows a comparative negligence rule. This means you can still recover compensation even if you were partially at fault, but your percentage of fault will reduce your compensation.
How Much Is My Car Accident Claim Worth?
The value of your claim depends on several factors, including the severity of your injuries, medical expenses, lost wages, and the impact on your quality of life. An experienced car accident lawyer can help assess the full value of your claim.
Will My Car Accident Case Go to Trial?
Most car accident cases are settled out of court. However, if a fair settlement cannot be reached, it may be necessary to go to trial. Meyer Injury Lawyers is prepared to represent you in court if needed.
What Type of Damages Can I Recover in a Car Accident Lawsuit?
You can recover various damages, including medical expenses, lost wages, pain and suffering, property damage, and, in some cases, punitive damages.
How Can Meyer Injury Lawyers Help Me With My Car Accident Case?
Meyer Injury Lawyers can help by providing legal advice, handling negotiations with insurance companies, gathering evidence, building a strong compensation case, and representing you in court if necessary.
Do I Need a Lawyer for a Minor Car Accident?
It's advisable to consult with a personal injury attorney for any car accident, as minor injuries can develop into more severe issues, and a lawyer can help ensure you receive fair compensation.
Have More Questions? Contact Meyer Injury Lawyers
If you have more questions or need personalized advice on your car accident case, don't hesitate to contact us.